Fantastic Art Songs and Where to Find Them
Exploring the magic of storytelling through song!
Join Art Song Colorado and your favorite characters from the Wizarding World as we explore the magic of storytelling through song! This interactive show features music built around the exciting curriculum that every young witch and wizard must learn—Potions, Care of Magical Creatures, Defense Against the Dark Arts, and more. Audience members are encouraged to come in their House colors, prepared to show off their wand work, and excited to take a journey unlike any other.
Founded in 2015 as "Denver Art Song Project", Art Song Colorado is the first and only professional art song group in Colorado. Their unique performance style is a perfect introduction for new audiences and they create innovative multi-media performances that feature "Musical Storytelling in a Timeless Style."
---
"'TWAS BRILLIG, AND THE SLITHY TOVES DID GYRE AND GIMBLE IN THE WABE: ALL MIMSY WERE THE BOROGOVES, AND THE MOMERATHS OUTGRABE."

THE JABBERWOCKY
SAMPLE REPERTOIRE:
Care of Magical Creatures:
The Serpent by Hoiby
The Unicorn by Corigliano
Ronde by Schubert
Defense Against the Dark Arts:
Jabberwocky by Hoiby
Tod und Das Maedchen by Schubert
Erlkoenig by Schubert
Astronomy:
Die Nacht by Richard Strauss
Nuits d'etoiles by Debussy
An die Nacht by Schubert
The History of Magic:
Hexenlied by Mendelssohn
Waldesgesprach by Schumann
Die Lorelei by Liszt
TECHNICAL REQUIREMENTS:
1 x 7 or 9 ft grand piano, tuned within a week prior to performance.
1 x video projector with HDMI-in
1 x presenting screen
Dressing room with access to the stage
PA system (for venues larger than 300 seats)
Stage Plot: artsongcolorado.org/stage-plot
Featuring Resident Artists: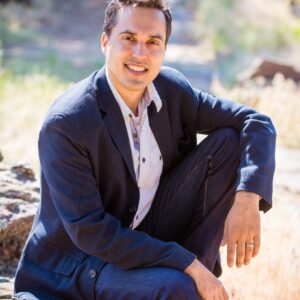 Eapen Leubner
Tenor
With impressive reviews from Opera News, the New York Times and Musical America, Eapen Leubner is indeed one of opera's rising stars. Eapen's roles range from traditional to cutting-edge modern opera. As Younger Thompson, Opera News called Eapen "ardent and striking" (Chelsea Opera; Glory Denied by Tom Cipullo). The Fairbanks News-Miner praised him for a "pleasing tenor… [that] brought insight and tenderness to the aria "Dalla sua pace" in Mozart's Don Giovanni (Opera Fairbanks). Musical America called him "a charming Don Gaston"who was "the opera's most engaging character, or so it would appear from Eapen Leubner's deft portrayal, sung with a trim, attractive tenor voice" (Bronx Opera; Die Drei Pintos). Eapen founded Art Song Colorado in 2015 to create professional opportunities for Colorado artists.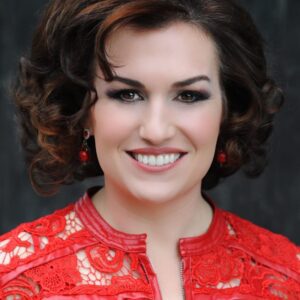 Sarah Stone
Soprano
American soprano Sarah Stone has been thrilling audiences with her lush and powerful dramatic coloratura voice. A native of Colorado, Ms. Stone has been singing since she could speak, first in church choirs and then while performing in children's theatre. While studying at the Colorado Springs Conservatory in High School, she was tasked with singing Rosalinde in a scene from Die Fledermaus, and immediately fell in love with opera. As Richard Boldrey, vocal coach and author of the Guide to Operatic Roles and Arias once described Sarah, "she lives for her singing, she gives herself to her singing, and she makes you listen to her singing."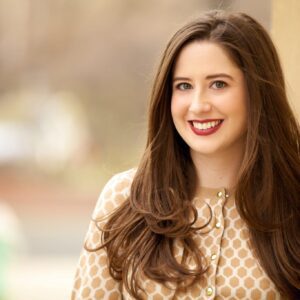 Mallory Bernstein
Pianist
Born in White Plains, New York, pianist Mallory Bernstein has given solo performances throughout the United States as well as in Germany, Italy, and Portugal. Highlights of the last few seasons include performances with the Sonoma Philharmonic, solo and collaborative recitals in Colorado and New York, three performances of Rhapsody in Blue with the Aurora Symphony and the two-piano arrangement of the Brahms Requiem at the Fairbanks Summer Arts Festival. She is the collaborative pianist for Opera on Tap (Denver) and the Evergreen Chorale. Mallory is a founding member of the Denver Art Song Project and the Boxwood Ensemble. She holds degrees in Piano Performance from Ithaca College, the University of Alaska Fairbanks, and the University of Denver, and is on the faculty as a collaborative pianist and coach at the College Audition Advantage summer institute. Mallory maintains a full private studio of piano students in Park Hill, Denver.