Meet Our Artists
Get to know the amazing performers that make possible all of the experiences we create for you.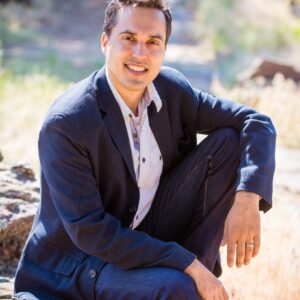 Eapen Leubner
Tenor
Founder, Art Song Colorado
With impressive reviews from Opera News, the New York Times and Musical America, Eapen Leubner is indeed one of opera's rising stars. Eapen's roles range from traditional to cutting-edge modern opera. As Younger Thompson, Opera News called Eapen "ardent and striking" (Chelsea Opera; Glory Denied by Tom Cipullo). The Fairbanks News-Miner praised him for a "pleasing tenor… [that] brought insight and tenderness to the aria "Dalla sua pace" in Mozart's Don Giovanni (Opera Fairbanks). Musical America called him "a charming Don Gaston"who was "the opera's most engaging character, or so it would appear from Eapen Leubner's deft portrayal, sung with a trim, attractive tenor voice" (Bronx Opera; Die Drei Pintos).
Eapen's recent artistic energies have focused on expanding his modern opera repertoire. He performed the role of Samuel in Rorem's Three Sisters who are not Sisters and Ab in Charles Fussell's The Astronaut's Tale, both with Encompass New Opera. In November, 2012 Eapen sang the role of Abraham in Chelsea Opera's staged production of Britten's Canticle ii. Demonstrating breadth beyond opera, Eapen performed a new art song as part of a composer showcase at The Stone, an avant-garde performance space in New York City (composer Andy Laster).
In December 2013, Eapen flew to Tirana, Albania, where he was be featured on Albanian National Television as part of the official celebration of the 100th Anniversary of Albanian Independence. In February 2013, Eapen made his Carnegie Hall debut in Schubert's Mass in G.
A first-generation American (German father and Indian mother), Eapen began his professional singing career at the age of nine, recording jingles and children's songs. He studied voice at Ithaca College and Binghamton University. He worked his way from the Seattle Opera Chorus through apprenticeships at Tri-Cities Opera and Opera Colorado to sing leading roles at Opera Fairbanks, Chelsea Opera, Bronx Opera.
As a concert soloist, Eapen's performances include Mozart's Requiem, Haydn's Lord Nelson Mass, Rossini's Petite Messe Solennelle, and Orff's Carmina Burana.
Other roles include Nemorino (Opera Fairbanks), Bastien in Mozart's Bastien und Bastienne (Garden State Opera, NJ), Beppe in I Pagliacci (Chelsea Opera; Tri-Cities Opera), and Alfred in Die Fledermaus (Opera Company of Brooklyn; Delphi Opera). Eapen toured the East Coast as Ferrando with Capitol City Opera of Atlanta. In May 2009, Eapen made his leading role debut with Bronx Opera in the role of Tamino in The Magic Flute.
Connect with Eapen: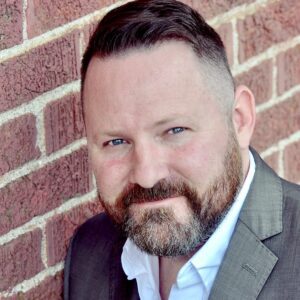 Dr. John Clayton Seesholtz
Dramatic Baritone
Director of Vocal Pedagogy, CU Boulder
Associate Professor of Music, Voice
COWY National Association of Teachers of Singing, President (CO Governor)
Up North Vocal Institute, Voice Instructor
La Lirica Musica, Voice Instructor
John Seesholtz, dramatic baritone, is currently a resident artist with Denver Art Song Project. His most recent operatic performances include "Madama Butterfly" (Sharpless) "Florencia en el Amazonas" (Alvaro), Verdi's "Otello" (Iago), "Faust" (Valentin), "Candide" (Pangloss), "Così fan tutte" (Guglielmo), "Pagliacci" (Sylvio), Verdi's "Falstaff" (Ford) and "Gianni Schicchi" (title role). He has been contracted to perform a recital series with the Denver Art Song Project in 2019 entitled, "Immigrant Voices", and Verdi's "Macbeth" (title role) in 2020.
Some of his solo concert performances include "Carmina Burana," Brahm's "Requiem," Faure's "Requiem," Mozart's "Requiem," Beethoven's 9th Symphony, "The Seven Last Words of Christ," Nielsen's Symphony No. 3, "The Five Mystical Songs," "Sea Symphony," and Vaughan Williams' "Dona Nobis Pacem."
Since February 2017, he has performed on over nine recitals with the Denver Art Song project including the song cycles, "Let Us Garlands Bring" by Finzi and "The Songs of Travel" by Ralph Vaughan Williams. He has performed art song throughout the country including the west coast debut of Jake Heggie's "A Question of Light," numerous performances and lectures on the AIDS Quilt Songbook and its uncollected works, and, in 2014, debuted new arrangements of the Old American Songs for Baritone and Chamber Wind Ensemble by Copland in five countries: Austria, Germany, Hungary, Slovakia and the U.S.
Seesholtz has traveled Europe performing both opera and art song: In 2006, he made his Italian debut in Venice performing Guglielmo in "Così fan tutte" as part of the Goldoni Teatro Festival Italia. Some of his awards include finalist for the Merola San Francisco Opera Program and the Irwin Bushman Award as NATSAA finalist.
Seesholtz holds vocal performance and pedagogy degrees from University of Michigan (MM), University of Texas at San Antonio (BM) and the University of North Texas (DMA).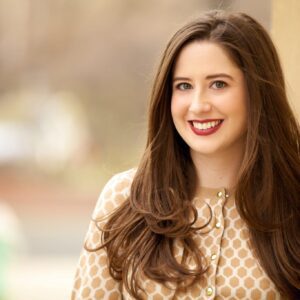 Mallory Bernstein
Pianist
Born in White Plains, New York, pianist Mallory Bernstein has given solo performances throughout the United States as well as in Germany, Italy, and Portugal. Highlights of the last few seasons include performances with the Sonoma Philharmonic, solo and collaborative recitals in Colorado and New York, three performances of Rhapsody in Blue with the Aurora Symphony and the two-piano arrangement of the Brahms Requiem at the Fairbanks Summer Arts Festival. She is the collaborative pianist for Opera on Tap (Denver) and is a founding member of the Denver Art Song Project. Recent and upcoming performances include engagements with Opera Colorado, the Playground Ensemble, Englewood Arts, and a return performance with the Aurora Symphony of Gershwin's Concerto in F. She holds degrees in Piano Performance from Ithaca College, the University of Alaska Fairbanks, and the University of Denver, and is on the faculty as a collaborative pianist and coach at the College Audition Advantage summer institute. Mallory maintains a full private studio of pianostudents in Park Hill, Denver.
Connect with Mallory: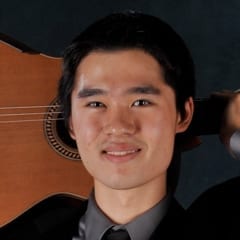 Michael Beavers
Guitarist
Audio Engineer
As both a guitarist and an audio engineer, Michael Bevers, brings a versatile and unique skill set to the table. A graduate of the University of Denver's Lamont School of Music, Michael studied both classical guitar and audio engineering. As a guitarist, he was awarded the Dorthe Garrett Carillo Award for Outstanding Graduating Guitarist and his junior recital was nominated for a recital of distinction. Upon graduation he was hired by the University of Denver to supervise and manage all concert recording and production and he soon ended up working at HyperThreat Sound LLC, a boutique recording studio in Parker, Colorado. He spent this past summer working as an engineer at the prestigious Aspen Music Festival and School, and is currently pursuing his Master of Fine Arts in Recording and Production at Middle Tennessee State University.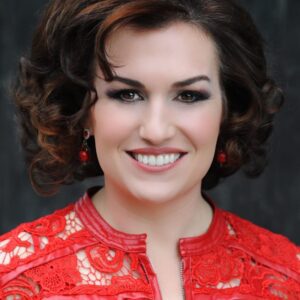 Sarah Stone
Soprano
American soprano Sarah Stone has been thrilling audiences with her lush and powerful voice. A Colorado native, she has been praised for "her rich, beautiful voice" and her ability to "handle [a] role with aplomb" (Boulder Daily Camera). Recent engagements include Rosalinde (Die Fledermaus) with the Aurora Symphony Orchestra, Rosario (Goyescas) with Boulder Opera, Micaëla (Carmen), and Rose (Lakmé) with Opera Theatre of the Rockies. Among other honors, Ms. Stone is a two-time award winner in the Denver Lyric Opera Guild Competition and a Bel Canto Foundation Competition Bravo Award winner. Ms. Stone holds a Master of Music degree in Vocal Performance from Northwestern University. She is thrilled to be returning to the Denver Art Song Project for her fourth season! In addition to performing, Ms. Stone is committed to igniting creative passion in young people and she teaches voice to pass along her love of singing.
Connect with Sarah:
Dr. Stefanie Anduri
Soprano
Dr. Stefanie Anduri is thrilled to teach voice lessons, lyric diction and song literature courses at CMU. She is especially passionate about opera and art song of the 20th and 21st centuries, foreign languages, literature and cultures.
In her free time, Anduri loves spending time with her husband and sons in Colorado's exquisite wilderness. She enjoys biking, cooking and the occasional nap.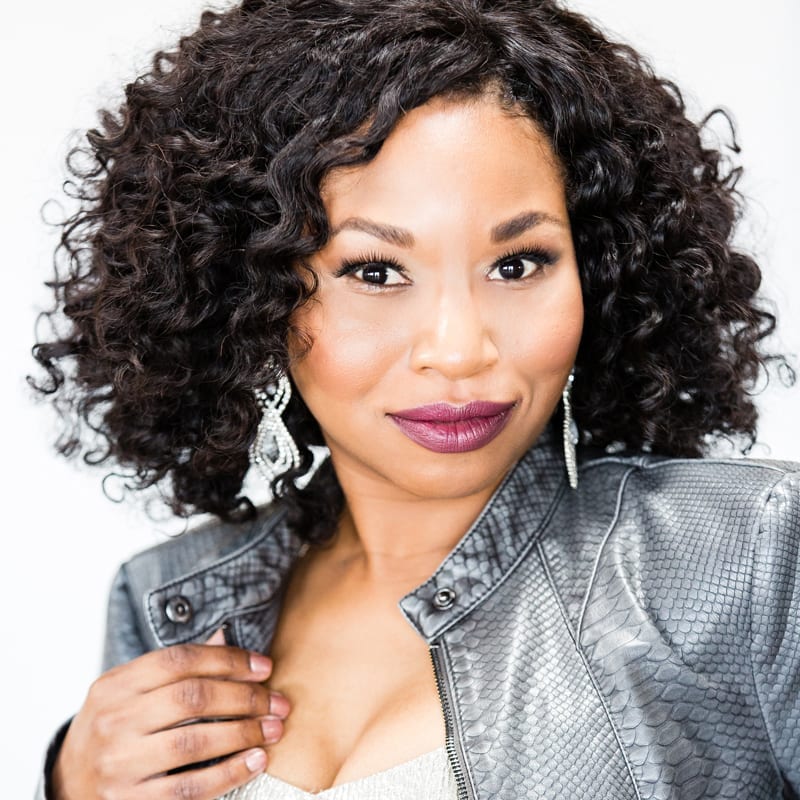 Stephanie Ann Ball
Concert Curator
Lyric Coloratura Soprano
Stephanie Ann Ball, lyric coloratura soprano, is swiftly taking her place in the world of classical music with her warm, strong, lyric voice. She has performed on stages alongside world-renowned composers including the award-winning Mark Hayes, and the composer of the highly acclaimed new opera, Rider's of The Purple Sage – Craig Bohmler.
Ms. Ball has been invited to perform as a guest artist on concert series across the country including St. Peter's Cathedral in Mansfield, OH, the Cathedral Basilica of the Immaculate Conception in Denver, CO, and has commanded the stage of the famous Red Rocks Amphitheater in Colorado as a soloist for the Colorado Council of Churches.
Her oratorio credits include appearances as the soloist for Mozart's Requiem with the Bach Society of St. Louis, Handel's Messiah with the Voices West Chorale, Songs of the Slave with the Larimer Chorale, Vaughan Williams' Pastoral Symphony with the Jefferson Symphony, and Mozart's Exsultate, jubilate with the Ambrosian Choristers, and others.
A favorite of opera-loving audiences across the nation, she has performed the beloved roles of Adina in Mid-Ohio Opera's production of L'elisir D'amore, Frasquita in Boulder Opera's Carmen, Annina in Winter Opera St. Louis' production of La Traviata, Adele in Die Fledermaus with the Aurora Symphony Orchestra, among many others.
In recent years, Stephanie has created three concept programs that showcase the many contributions African Americans have made to classical music: Pillars of African-American Art Song for Art Song Colorado, as well as two solo concerts titled Renaissance & Remembrance: A Musical Celebration of Black History, and Heading Up to Glory.
Connect with Stephanie: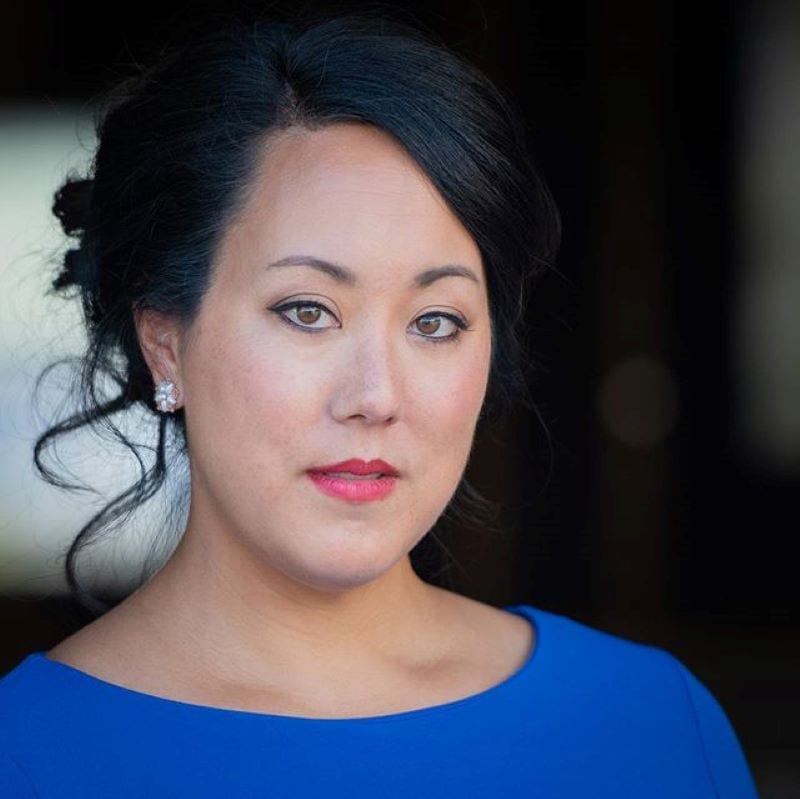 Margaret Ozaki Graves
Concert Curator
Soprano
Margaret Ozaki Graves is a Japanese American soprano actively performing in opera, musical theatre and concert work. Recent highlights include Lyric Opera of Chicago, LA Opera EduCom, Cincinnati and Arizona Opera companies, Colorado Springs and Boulder Philharmonic orchestras, a summer in Germany as a "jump in" artist.
Margaret regularly performs across the state at venues and theaters from Lone Tree Arts Center and Equinox Theatre to Loveland Opera Theatre and Pagosa Springs Center for the Arts. An Art Song Colorado resident artist, Margaret enjoys sharing both well- and lesser-known art song literature. Past Art Song Colorado collaborations have included Samuel Barber's Hermit Songs; British and American vocal chamber works featuring Jennifer Higdon's Love Sweet; and some works of great lieder composers including Wolf, Strauss and Schubert.
Margaret holds a doctorate in vocal performance and Japanese aesthetics and music, currently serving as Cultural Consultant and a roster artist for Japanese Arts Network. She is a Diversity Advocate for Denver Immersive Opera and worked as Central City Opera's cultural consultant for their 2019 production of Madama Butterfly. Margaret has performed and presented on the Vocal Chamber Music of Japanese fusion composer Minoru Miki, published an article on Japanese Lyric Diction in the NATS Journal of Singing and offered a Japanese diction intensive in the Voice Department of Ithaca College. Margaret performs as a touring artist with Central City Opera and has toured as Guest Soloist with Inside the Orchestra's Tiny Tots program, Denver Municipal Band and Irish Dance Theatre.
Connect with Margaret: