DASP Productions
Bring the charming melodies of these beautiful masterpieces into your very own home while supporting our future endeavors by purchasing your very own copy of an Art Song Colorado recording!
Marginalized Voices
Dr. John Seesholtz, Baritone
Jeremy Reger, Piano
with Christine Marie Li, Mezzo-Soprano
This recording project entitled "Marginalized Voices" gives a necessary platform to poetry and music produced by underrepresented artists. Because Black, Latinx, Jewish, LGBTQ+, and women composers have been traditionally sidelined in the classical music community, we believe that harnessing the works and experiences of such artists contributes to the health and future of the discipline in the 21st century. Such a project represents both a movement toward justice and a recognition of the invaluable contributions that marginalized artists bring to the music world. We hope you enjoy.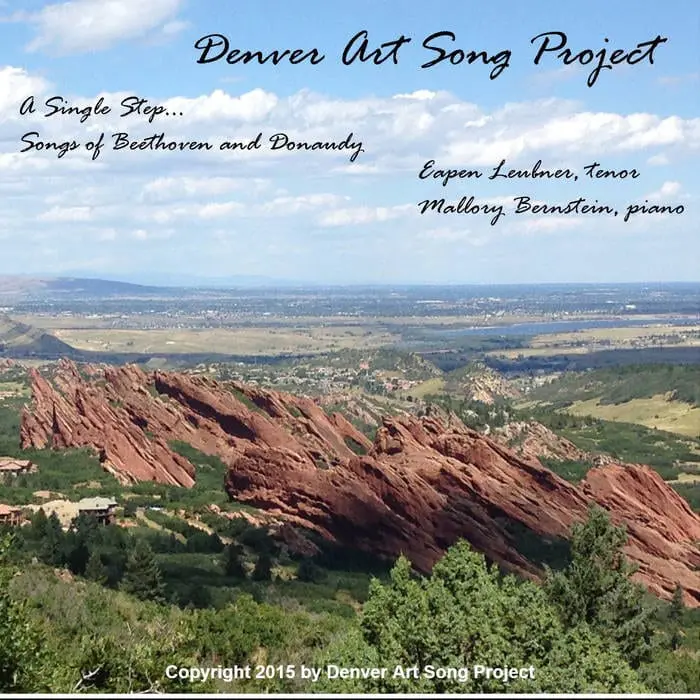 A Single Step… Songs of Beethoven and Donaudy
Eapen Leubner, tenor
Mallory Bernstein, pianist
A journey begins with a single step and this album is the Denver Art Song Project's first recording featuring songs by Stefano Donaudy and Beethoven's song cycle "An die ferne Geliebte" (To the Distant Beloved). Thank you for joining us in our musical sojourn. Engineered by Michael Bevers.
Also available on Spotify and Apple Music.
Die schöne Müllerin, D.795
Composed by Franz Schubert
Eapen Leubner, tenor
Michael Bevers, guitar
Inspired by the duo of Peter Schreier and Konrad Ragossnig, Denver Art Song Project (now Art Song Colorado) revisits the tenor and guitar arrangement of "Die schöne Müllerin" (Op. 25, D. 795).
Also available on Spotify and Apple Music.